The map presented below shows most of Colorado's mountain ranges. The largest are San Juan Mountains, the Front Range, that actually includes several smaller mountain ranges, and the Sawatch Range. Click on the names below to see aerial and panoramic views made from the summits of some of the peaks. Photos of the Sangre de Cristo, Sawatch, Gore & Mosquito ranges have been already published as books, and are available in our store.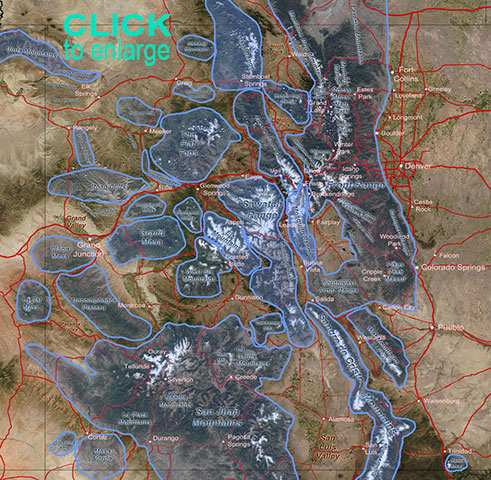 Map of Colorado Mountain Ranges

Aerial photographs were made possible thanks to the courtesy of Jacek Wojdyla, owner and pilot of Cessna 182S airplane, shown below in the Meadow Lake Airport near Falcon, CO.
© 2005-13 PikesPeakPhoto. All rights reserved.